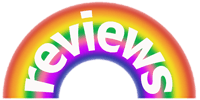 15 healthy places to eat in Canberra
www.hercanberra.com.au, 27 October 2015
My favourite is the Haloumi Burger, it's on a wholemeal sourdough with grilled haloumi, pesto, hummus, roasted capsicum and lettuce. Some of my favourite ingredients! It was one of the most delicious burgers I've eaten in a long time. I also love the 'Immune Boost' (orange, strawberry, kiwi, carrot and lemon), juice..
Click here to read the full article
Sydney Morning Herald Good Food Guide
Sydney Morning Herald, 30 June 2014
A quick round-up of Canberra cafes.... My Rainbow-Dreams gets a brief (but positive) mention!
Click here to read the full article
So who makes Canberra's tastiest burgers?
Canberra Times,
30 October 2013
A decent sample of this culinary gem should be a simple ask, but not everyone takes the classic as seriously as they should. Kirsten Lawson reveals the best in town...
click here to read the full article
Q & A
Canberra Times, 10 March 2012
Not a review but it has to go somewhere! Click...
Good value for money and good food
www.happycow.net user review, 4 March 2011
We went for a Saturday breakfast at My Rainbow Dreams on a recent trip to Canberra and were really happy with what we got...
read full review at happy.cow.net
When dreams come true
City News, 19 June, 2008
My Rainbow-Dreams is a small café, juice bar and gelaterie, specialising in home-made, quality dishes designed for the health conscious and those with special dietary needs...
click here to read the full article